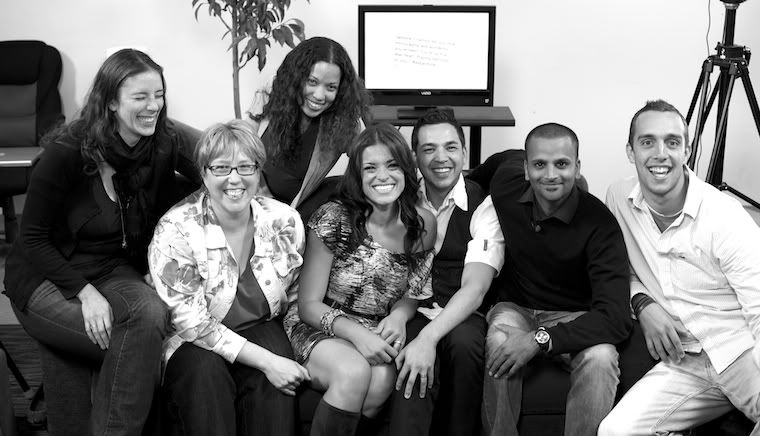 On my flight home from Seattle I wrote out of list of things that blew me away, things that have changed the way I look at the photography business, and about photography in general. Yesterday I posted the business Top Ten list. Today, I post the top 10 things I learned from Jasmine and JD regarding photography. You'll see that a few overlap from yesterday's list, because, well...they apply to both.
So without further ado:
10. Take Care of Vendors - How? Showcase their work. Get amazing pictures of the venue, table settings, and flowers. Make them look good, and make sure they're happy, and FREELY share your images that showcase their work. Remember, more Don Kings!
9. Have Fun - It's pretty simple. If you're having fun, then they're having fun . If you're miserable, there's a pretty good chance that your clients will be too. If you're happy, and they're happy, you'll see it in the photos.
8. Don't Wait - Learned this one first hand through a mistake I made. Here's the thing, Jasmine talks about how it's not about the moments when they're posing for the picture, it's the moments in between, the true, unaltered, candid moments. SO...don't put your gun in your holster. Keep your camera ready at all times, even up at your eye even while your talking. Sure you'll look ridiculous, but that'll help with #9.
7. Stay In Control - BE CONFIDENT! If you lose control, or confidence, you're clients will never have confidence in your abilities. Stay in control of the situation, and be confident.
6. Good Light First - Many photographers (including myself MANY times) have found amazing locations, and then tried to make the light look good. 99% of the time, it doesn't work out. Find the good light first, and then you can make almost any location look beautiful.
5. Beautify - Yes I just said beautify. Meaning, give your brides the permission to be beautiful. Teach them to pose, SHOW them how. Be fun and confident, and react to their beauty. If they feel beautiful, chances are they'll see it in their photos. Help your clients FEEL beautiful.
4. Everyone Needs a JD - Jasmine and JD are an incredible combo, and I swear can read each others minds. It's amazing how they work together. They balance out each others strengths and weaknesses. JD showed me the value of an amazing 2nd shooter, and how important the 2nd shooter is.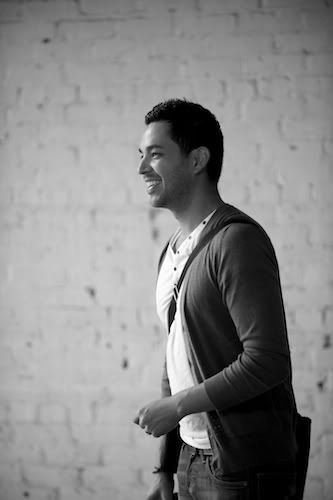 3. Be Yourself - From the business and branding top 10 list, but applies here as well. Be yourself. Don't copy another photographer because you like their work. Not everyone's methods, even Jasmines are perfect for every single person. What may work for her, may not work for you or me. Always stay true to who you are. YOU are your greatest asset. Capitalize on that instead of trying to brand yourself like someone else.
2. Tell a Story - Wow...this also rocked my world. Total gold nugget here. It's all about the details. If you set out to take pretty pictures, you'll probably do just that. Tell a STORY with your photos. Jasmine is an AMAZING visual story teller. Again, learning here that photography is not ALL about the photos. It's about the story, the experience, and sharing and capturing that love and story.
1. 3 Words - I don't know how I missed this one yesterday. It was right there in my notes in BOLD. Evocative, intimate and romantic. Shoot for your three words. Have them embedded in your mind as you photograph. Every photograph should be a symbol of your brand, even as a logo would be. Everyones words are different and are even an appendage of who they are. I'm still a bit doughy on this one, still baking, and still growing, learning what my three words are.
That's it! I can remember taking a taxi to the airport after it all, feeling...exhausted but energized, sad to leave, but excited to head home, stronger but more aware of where I'm weak; like I was just given a giant golden nugget, and now it was up to me. The mix of emotions was crazy, but more than anything, I was happy. Really happy. Life is good...nope...wonderful! So much to be thankful for. I had a huge grin on my face, even laughing out loud to myself, as I headed towards the airport, because I knew that in just a few hours, I'd be getting off a plane and I'd be home, with my wife, and our little future baby.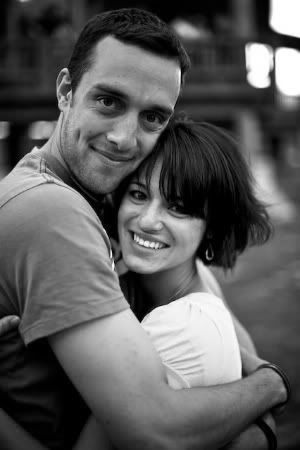 Yes, it sure is good to be home.