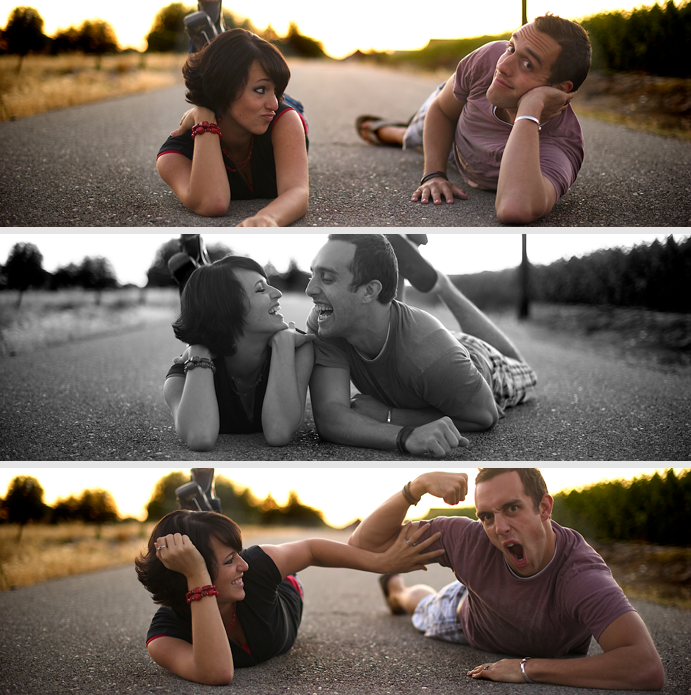 Today, I'm sitting on a fence. I come from a family of all boys. Lots of them. 5 to be exact. Every time I tell someone that there are five boys and no girls in my family, their immediate response ALWAYS is, "Oh, your poor Mother, what a saint." And honestly, she is. I don't know how she did it. Boys will be boys, and boy, were we boys!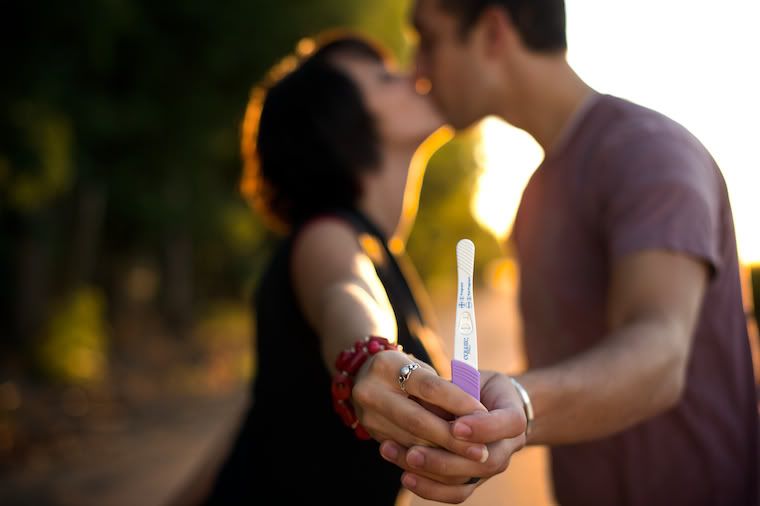 Today, Luisa and I woke up happy, excited, anxious and even a bit nervous. Today we go to the doctors, and find out whether we're having a boy or girl. We've always joked that we wanted boys. All boys. It seemed to work out fine in my family. No drama, no trying to balance between the difference between boys and girls. Just boys...give them their Tonka trucks, and they're happy. Usually. All boys would be nice...until just recently, we've talked about having a girl, and how wonderful that would be. Even this morning, Luisa woke me up and smiled at me, and said, "I would be so thrilled if we found out we're having a girl." And it's true.
Luisa and I were driving home one night, and she spotted turkeys, sitting on this fence. We laughed so hard, we had to pull over and take a picture. So here we are, sitting on a fence, not knowing quite what we'd prefer, boy or girl, as if our preference has any weight in the matter.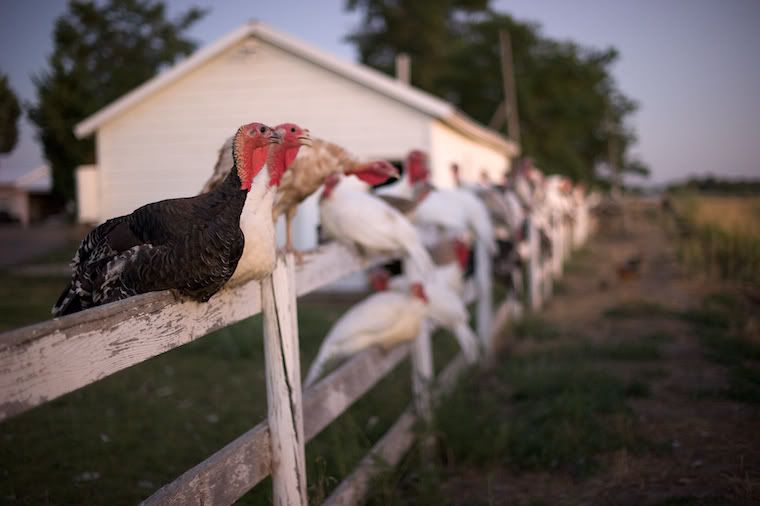 We've been thinking it's a boy all along, but in the end, who really knows? How about you! Any predictions!?