Hi there! If you don't already know, I was chosen to attend an INCREDIBLE 5 day workshop with Jasmine Star and the CreativeLIVE team that will be broadcast LIVE from http://www.creativelive.com/. You can check out a post all about it here. If you didn't tune in yesterday, I think they're running a "re-watch" until today's workshop starts, and if you haven't tuned yet, you're seriously missing out, because it's been incredible. Jasmine and her husband, JD...are absolute rockstars. They're absolutely amazing to be with. I have learned so much already and have about 9 pages of notes to go through.
First off, the team is amazing. The other 4 that were chosen to attend are so fun to be with and it's a blast to be able to experience it all together. Here we are the day before the workshop starts at Pike Place Market
Now here are the biggest things that I've learned so far:
First and foremost! BE YOURSELF! Jasmine is EXACTLY like she is on her blog in real life. Honestly, I felt like I knew her already before I came, and in a sense I did, because she keeps it real. Which is number 2. KIR...KEEP IT REAL!
Another HUGE point. Attract and repel. Don't try to please everyone, or you'll just end up being boring. Jasmine doesn't just get lucky with the coolest brides ever, she ATTRACTS those kinds of clients, and repels the ones that wouldn't be a good fit.
And then don't even get my started on branding. We'll talk a bit about this later. But all I can say right now for it is...holy cow, it's important.
Anyways, I need to leave to our second day of the workshop, so tune in right here: www.creativelive.com. Here's a picture of Jasmine and me at the end of the workshop...
...and one of Sachin and me from my iPhone, who can't believe that we're actually here. Crazy!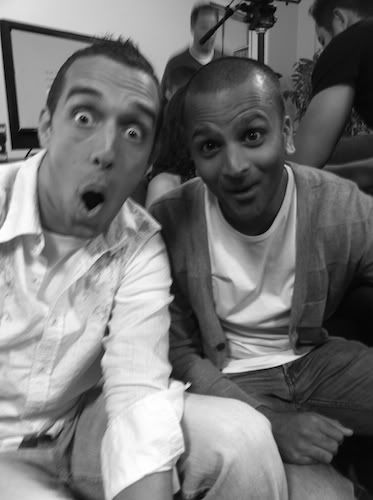 Happy Thursday! More pics and behind the scenes to come.