It's been an amazing last few days. Luisa and I are in Guadalajara for a wedding shoot which was yesterday and it was amazing! Everyone has been so unbelievably generous. Today we're just relaxing a little bit, and then taking the trip out to Puerto Vallarta which we're very excited about. The night we got in (we're staying in downtown, or El Centro) we took a walk around the city. It was so beautiful and fun and full of life. We ate at this little restaurant called La Chata that was incredible. We've had such an amazing time so far.
Yesterday, after breakfast, I told Luisa I wanted to test some light in front of this really cool church cathedral connected to our hotel.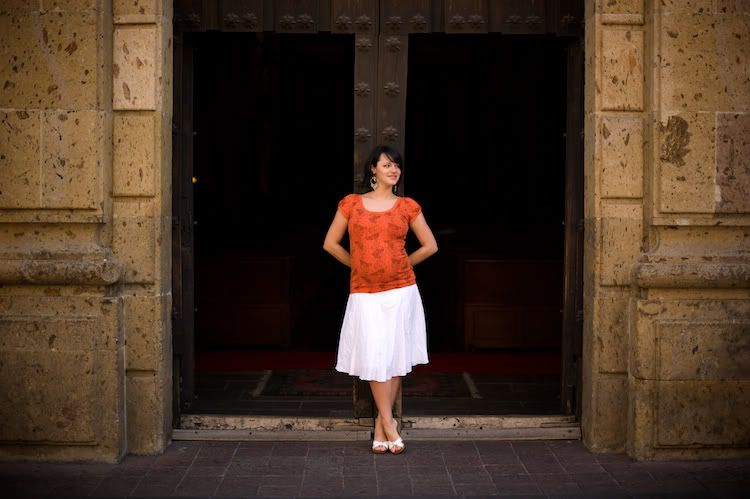 I loved the light and texture so much that I brought Dorys back to this door in her wedding gown right before we left for the church. Can't wait to share the images!
Have a great Wednesday!